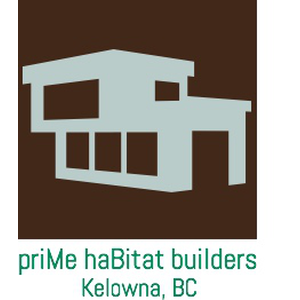 Mike Banner of priMe haBitat builders is currently constructing a passive house in Kelowna, BC. kelownapassivehouse.com for more details.
From uniquely designed carriage homes designed to make the most of your city lot to multi-million-dollar hilltop escapes, Kelowna's priMe haBitat will make your vision a reality. Founded by Mike Banner as a full-service design-build company, we believe that taking a holistic, personalized approach helps us create aesthetically appealing, energy efficient spaces that work for your family today…and tomorrow.
Mike has completed a Passive House Builder/Tradesperson certification course and believes strongly in responsible building. Homeowner should be aware of all the choices available to them, and responsible, net-zero possible housing is a option that we believe all our clients should be made aware of.