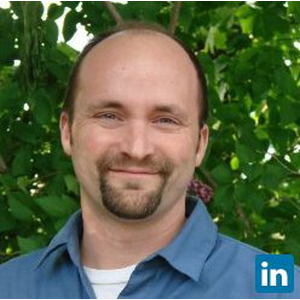 Cofounder, Evolve Builders Group. Certified Passive House Builder. Design/build across Guelph, KW, Grey Cty, Simcoe Cty, Golden Triangle
Ben's professional pursuits have always had an environmental purpose.

As General Manager of DML Control Inc, he won Natural Resources Canada's prestigious National Energy Efficiency award (1999) for best energy savings results in the entire commercial/industrial sector.

A personal interest in natural building led Ben to found strawbale wall contractor Harvest Homes in 2000. Intending to apply his business experience while learning the technical details in this new industry, Ben surrounded himself with gifted craftspeople and trades. His intention was to learn how to build his own strawbale home and in so doing, hopefully eke out a living working with and for like-minded people. To his pleasant surprise, Ben discovered that the market was more than ready for such a business and both sales and staff capabilities grew rapidly.

In 2003 Ben designed then rallied volunteers and suppliers to build "Home Alive! - The house that thinks, drinks and breathes." This demonstration home was erected at the National Home Show (Toronto) as the feature home before being relocated by Harvest Homes' crew and yet more volunteers, then donated to the non-profit Everdale Environmental Learning Centre. Ben in turn became Home Alive's first tenant, until renovating and reconstructing a heritage house in Guelph into which he moved a few years later.

In the interim, Ben spun off Evolve Builders Group Inc as a sister design & construction company in 2006, providing a breadth of green building, eco-renovation, efficiency retrofit and heritage restoration services across southern Ontario. Additional spin-offs, Torus Ecosystems (biological building systems) and Fermata-Works of Earth (natural building methods) are presently being launched by Ben as their own new, stand alone divisions.

Most recently mobEE, a naturally constructed, modestly priced unique portable classroom was unveiled. After three years and various prototypes, mobEE is intending to impact the Ontario portables market with its new offering.