Courses And Events Details
It is essential that those working on Passive House buildings can properly install components, accurately implement design details, and also assess the impact that changes from planned work will have on the performance of the building. Mistakes during construction can be costly, especially in high performance buildings where certification is being pursued.
This five-day course teaches practical Passive House building techniques alongside theory, and prepares participants for the Certified Passive House Tradesperson exam. It is delivered as a combination of in-class lectures and hands-on workshop experience, incorporating actual building of Passive House details relevant to the Canadian construction industry. Topics covered:
Passive House criteria and principles

Building ecology, comfort and economic efficiency

Introduction to Passive House design tools (e.g. PHPP)

Construction process and quality assurance

Thermal insulation

Thermal bridge-free construction

Windows and airtightness

Ventilation and heat supply

Building envelope specialization
Please note: This course teaches the skills and knowledge required for the Certified Passive House Tradesperson - Building Envelope Specialization exam. We do not currently offer the curriculum necessary for the Certified Passive House Tradesperson - Building Services Specialization exam.
Recommended for
Tradespeople, site supervisors and general contractors who will be involved in the construction of Passive House building.

It may also be of interest to designers, architects, architectural technologists and developers. All theoretical components of this course are covered in 120A: Passive House Design & Construction.
Participants should have prior knowledge/experience in the construction industry or related fields.
Professional development
BC Housing (HPO): 36 group A points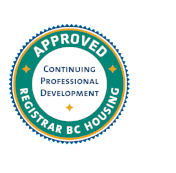 This course is currently offered by British Columbia Institute of Technology in Burnaby, BC*
CESA 1500– Passive House Tradesperson Training Course – Building Envelope Specialization
For details and registration go to: bcit.ca/study/courses/cesa1500
* We are currently in discussion with other educational institutions across Canada to offer the Passive House Tradesperson course. If you are a college or learning institution interested in offering this course, contact our Education Program Manager at training@passivehousecanada.com.
Training Subsidy
You may qualify for a 50% discount on this course! For details, visit https://www.bcit.ca/construction/passivediscovery/
Registration for this event has passed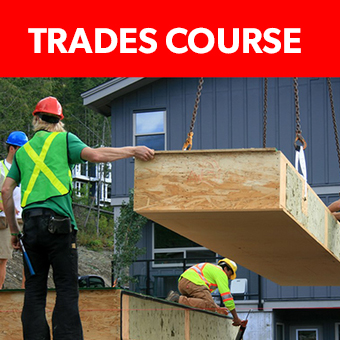 BCIT Burnaby Campus, Vancouver, BC