Courses And Events Details
Please note that this event was previously scheduled for February 20th. If you registered for that event, your registration has been transferred automatically to this date. Please contact us if you have any questions.
Join us to learn about Air Admittance Valves and a new way to do Drain Vent Calculations!
Welcome to the all-new bi-monthly Passive House Technical Group! Formerly known as the PHPP User's Group, this event will now feature deeper dives into a broader range of Passive House topics and various energy modelling software. If you have a topic request, or issue you'd like help resolving, please email us.
The event will feature two presentations:
Sherman Wai, RDH Building Science, will speak on the new Drain Vent Calculator from PHI, and how it differs from the old version, and then Sandra Rohler, Cornerstone Architecture, will speak with Rod Yeoh, DIALOG Design, on their Air Admittance Valve work on the Little Mountain Housing Coop.
This session is accredited for:
1.25 AIBC Core Learning Unit
Sandra Rohler, Cornerstone Architecture, has been working on Passive House projects since 2001. One of the early pioneers in the Passive House movement in Canada, Sandra is a co-founding director of Passive House Canada and initiator of the BCIT Passive House Tradesperson Course. Balancing practical with theory, Sandra is currently working on Passive House projects at Cornerstone Architecture in Vancouver while through Rohler Passive House Design she continues her passion to educate and train professionals and trades in the Passive House Standard.
Rod Yeoh, DIALOG Design, brings over 29 years of experience in a broad range of project types. The success in Rod's collaborative approach is exemplified by a portfolio of sustainable, high-performance buildings. These include the award winning City of Vancouver National Avenue Works Yard, the first building to be LEED Gold certified by the CaGBC, the Fred Kaiser Engineering Building at UBC acclaimed for its energy efficiency and several BC Hydro field operations facilities designed to meet LEED Gold and Platinum equivalents.
Sherman Wai, RDH Energy, supports RDH's team by providing his expertise in Passive House design and certification. As a Passive House Consultant, his primary responsibilities include facilitating design teams from schematic design to design development to certification by building energy models in PHPP, optimizing junction details, and conducting field reviews to ensure compliance. Sherman has consulted on both multifamily and single-family residences throughout BC including Joyce Street Tower and the Whistler Housing Authority Rental Apartments.
Event Details:
Date: Thursday, March 14th, 2019
Time: 6pm to 8pm
Address: The HiVE, 210-128 W Hastings St, Vancouver
Fee: $25 + tax, includes food and non-alcoholic drinks. If you have any allergies, please email us to inform us and we will do our best to accommodate you.

Please note: due to technological issues we will not be able to offer this event remotely, but we hope to be able to do this again for future events.

Agenda:
6.00pm Arrival and mingling
6.30pm Welcome and a word from our sponsor
6.40pm Presentations

The event is seeking accreditation with PHI.

For questions, comments, or to inquire about becoming a presenter at upcoming events, please email us at: ayla@passivehousecanada.com.
Please note: when you enter a Passive House Canada (PHC) event or program, you enter an area where photography, audio, and video recording may occur. By entering the event premises, you consent to you and your likeness being photographed, audio recorded, video recorded and its/their release, publication, exhibition, or reproduction to be used for news, web casts, promotional purposes, telecasts, advertising, inclusion on websites, social media, or any other purpose by Passive House Canada and its affiliates and representatives.
If you have any questions regarding this notice, please speak with a Passive House Canada staff member. We are happy to assist you.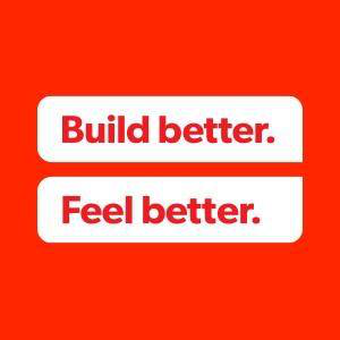 The HiVE, 210-128 W Hastings St, Vancouver, BC V6B 1G8, Canada