Courses And Events Details
Please join Petit Architect and the City of Vancouver for a fun-filled morning exploring sustainability in buildings! Open to children between 7 to 12 years and their parent/guardian, this hands-on workshop will explore the role that buildings play in the long-term health of our environment. The children will learn about climate change and its challenges, recycling and healthy materials, how to build energy efficient buildings through simple Passive House principles and why the City of Vancouver is aiming for zero emission buildings.
The children will learn ways in which we, both individually and collectively, can make a positive impact on the environment and have fun designing and building their dream eco-friendly home!
Snacks will be provided. Your child will leave with a model of an eco-friendly, Passive House they made themselves and a deeper appreciation for the environment and the role that buildings play in ensuring a healthy planet.
Space is limited - register today to save your seat!
This event is supported by the City of Vancouver and Passive House Canada.


About the Instructor
Our workshop instructor is Maïa Tarassoff, an architect from France, whose work is rooted in the specialty of energy efficient buildings. She moved to Vancouver in 2013 in search of a new lifestyle. After 12 years of practice, she created Petit Architect to spread her passion to the youngest.
Through fun hands-on workshops, she aims to foster awareness in children so they become adults who are conscious of their environment, who enjoy and appreciate art, museums, design and architecture. She truly believes that better living environments can be created by inspiring and empowering the next generation to design more beautiful, more welcoming and more sustainable cities.
IMPORTANT: Registration Instructions
Please only register one (1) ticket for each participating child. The parent/guardian does not require a ticket; however, it is expected that the child is accompanied by a parent/guardian for the entire event.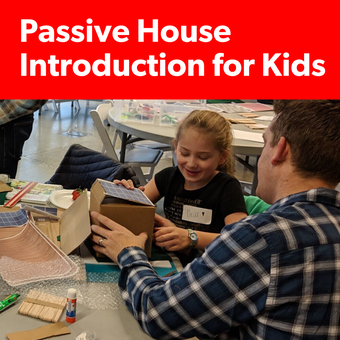 Multipurpose Room 4, Creekside Community Centre