Courses And Events Details
120 Passive House Design and Construction: Part A
Passive House Principles
Prerequisites / required background knowledge
There are no prerequisites for this course, however it will be assumed that the participants can read blueprints and have a basic understanding of construction terminology. This course does include some use of mathematical formulas.
Please note that "110 Introduction to Passive House Design and Construction" is not required prior to taking this course.
Recommended for:
Architects, engineers and design professionals who are likely to be involved in the design and construction of Passive House buildings

Site supervisors and general contractors on Passive House projects

Homeowners and investors who will be involved in the design and construction of Passive House buildings or EnerPHit retrofit projects

Building inspectors and city planners

Suppliers of high performance building materials that may be used in Passive House construction

Those requiring a moderately technical understanding of the design and construction requirements for Certified Passive House buildings
Course description
120 Passive House Design & Construction provides in-depth instruction on the design and construction of Passive House buildings. The course is offered in three modules:
Part A: Passive House Principles
Part B: Energy Modeling with PHPP
Part C: Online Exam Prep Module and/or 2-Day In-Class Exam Prep Course
Part A
Part A can be taken as a standalone course even if you don't intend to write the exam. If you intend to write the Certified Passive House Designer / Consultant Exam we strongly recommend you take Parts A, B, and C.
Part A is a four-day, in-class, course that covers the technical, societal, economic, and policy elements of the Passive House Standard. Instruction will include details and technical advice on design and construction of buildings to meet the Standard. Upon completion of this course, participants will be able to apply Passive House principles in the context of building physics, windows and mechanical systems. Numerous case studies, both domestic and international, will be used to demonstrate current best practices and teach concepts of cost assessment that are best suited to high performance investments. Participants will have the opportunity to solidify their learning with interactive exercises throughout the course.
Day 1
Building science and energy use, overview of the Passive House principles

In-depth look at Insulation and Airtightness design and construction techniques
Day 2
Thermal Bridging principles, elimination of thermal bridges through better design and construction

Window placement and construction, window components and efficiency
Day 3
Ventilation system design principles, components, distribution and operation

Heating and cooling a Passive House building. Design principles, components, distribution and operation.
Day 4
Economics of Passive House design and construction. Cost and risk reduction, marketability.

Quality assurance and testing

Building certification process
Course instructor:
Learning resources provided
1) Course manual
2) Digital copy of course slides
Professional development
Total number of learning hours: 28
AIBC Core Learning Units: 26
PIBC Organized & Structured CPL Units: 26
HPO Training Hours: 28.00
APEG credits: self-reported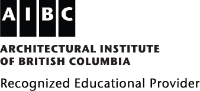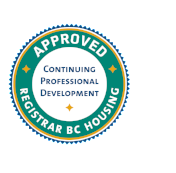 What's next?
If you are working with a Certified Professional, your needs may be met at the conclusion of Part A.

If you intend to complete your own Passive House project or become a Certified Professional, either by writing the exam or submitting a project, this course continues with Part B. Part B covers the Passive House energy modelling calculations using the Passive House Planning Package (PHPP), which is essential for the successful design and construction of a Passive House building. In addition, the exam covers aspects of PHPP and examinees are required to supply a valid PHPP registration number.
Are you a member of Passive House Canada yet? Explore our Membership page to discover the benefits of joining the community!
Our refund policy is available in our Course and Exam FAQs page.
Room 381, BCIT Downtown Campus, 555 Seymour St, Vancouver, BC