Event Details
Passive House Canada Summit
A digital experience.
SUMMIT REGISTRATION IS NOW CLOSED.
Participants: Check you inbox - an invitation to the Tractus Event Platform has been sent to you - to the email you used to register.
---
Welcome to the Passive House Canada Virtual Summit registration page.
For details regarding the registration fees and inclusions, please visit the information page on the conference website.
Pour obtenir des services en français, veuillez contacter Caroline Thibault: 250-940-2464
---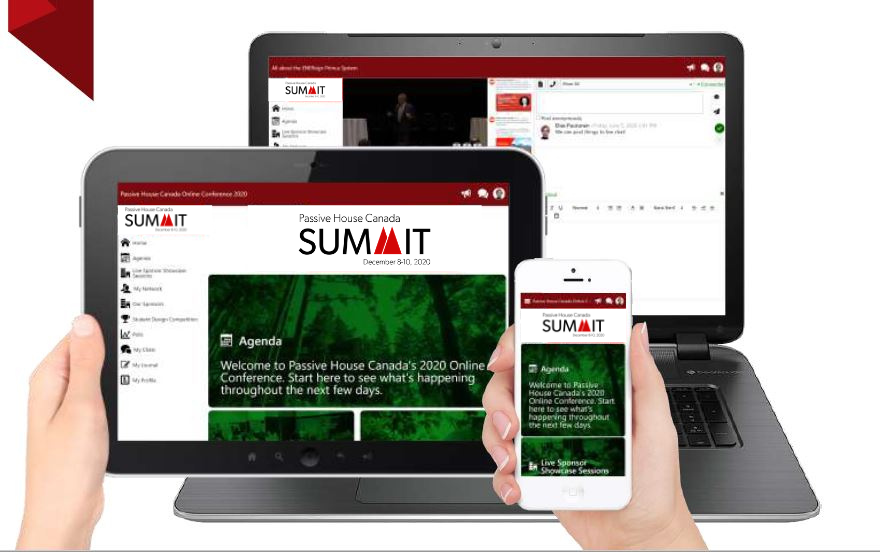 The event will be streamed via our event app which will be easy and convenient to navigate. Your registration to the summit includes:
Access to over 20 hours of Passive House content

A participant profile that will allow for easy networking

Opportunity to connect with PH professionals right across Canada
---
Cancellation Policy:
Prior to November 3, 2020 – Full refund subject to a $25 administration fee, or transfer of registration to another person.

From November 4 to November 28, 2020 – No refund offered, however you may transfer a registration to another person.

After November 28, 2020 – No refund or transfer of registration permitted.

Send your request in writing to info@passivehousecanada.com
---
When you enter a Passive House Canada (PHC) event or program, you enter an area where photography, audio, and video recording may occur. By entering the event premises, you consent to you and your likeness being photographed, audio recorded, video recorded and its/their release, publication, exhibition, or reproduction to be used for news, web casts, promotional purposes, telecasts, advertising, inclusion on websites, social media, or any other purpose by Passive House Canada and its affiliates and representatives.
Images, photos and/or videos may be used to promote similar PHC events in the future, highlight the event and exhibit the capabilities of PHC. You release PHC, its officers and employees, and each and all persons involved from any liability connected with the taking, recording, digitizing, or publication and use of interviews, photographs, computer images, video and/or or sound recordings.
By entering the event premises, you waive all rights you may have to any claims for payment or royalties in connection with any use, exhibition, streaming, web casting, televising, or other publication of these materials, regardless of the purpose or sponsoring of such use, exhibiting, broadcasting, web casting, or other publication irrespective of whether a fee for admission or sponsorship is charged. You also waive any right to inspect or approve any photo, video, or audio recording taken by PHC or the person or entity designated to do so by PHC. You have been fully informed of your consent, waiver of liability, and release before entering the event.
---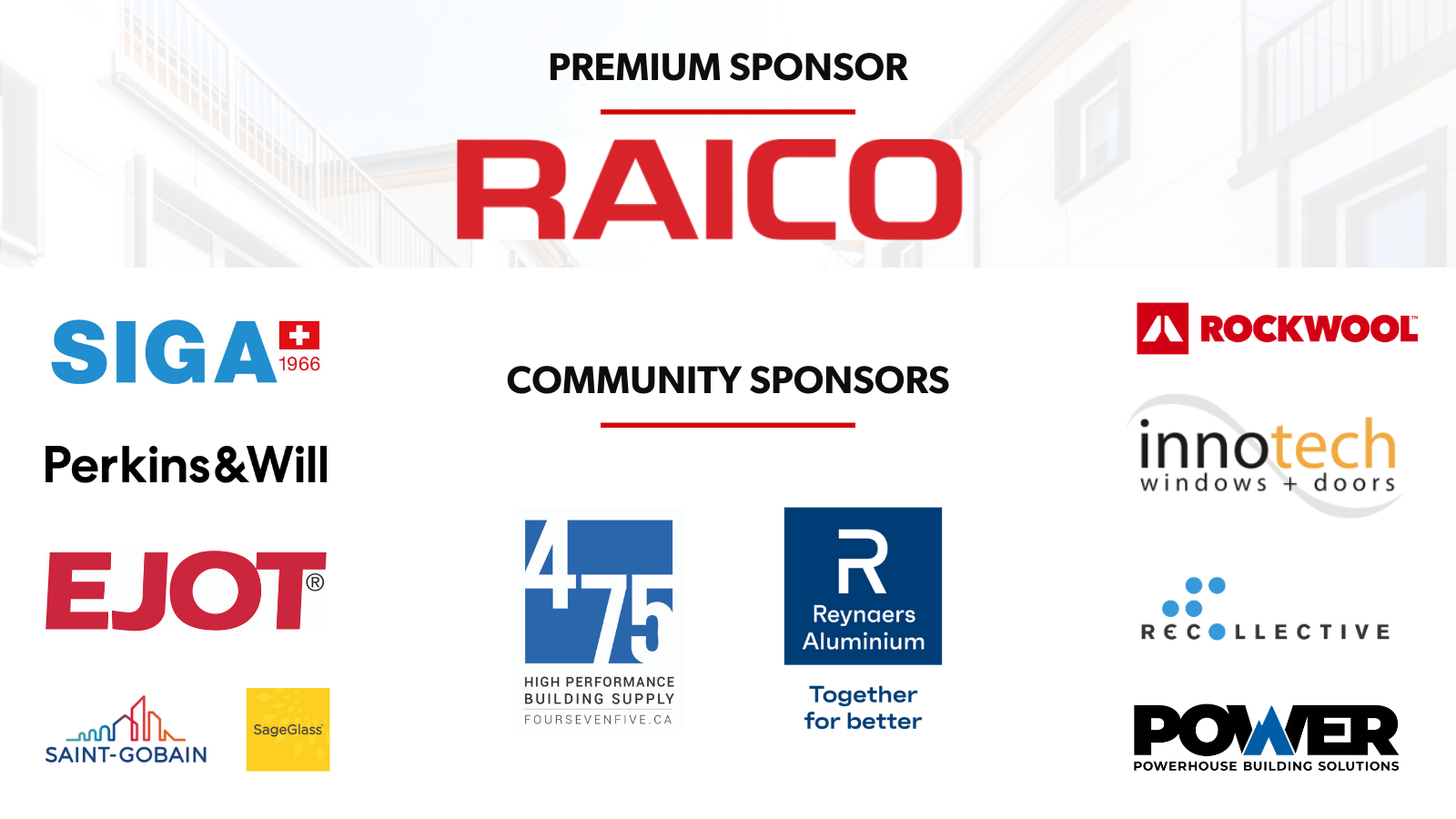 Passive House Canada Summit
A digital experience.
Don't miss the PRE-SHOW which starts on December 3rd and is included in your Summit Ticket.
Register by December 2nd, 12pm PST* to catch these sessions:
*The Summit Pre-Show registration deadline has now passed.


Thurs Dec 3 2:00 - 3:00pm Pacific
Presented by:
Mark Bernhardt, Bernhardt Contracting Ltd.
The Bernhardt team has been installing high performance HRV Systems for some time now. If there is one thing we have learned it's that the manuals don't really cover it. The Team will demonstrate key parts of a high performance HRV system install.
---

Fri Dec 4 2:00 - 3:00pm Pacific
Presented by:
Arcas Media and Kenneth Chooi with Special Guests
This poetic documentary screening and panel discussion will look at how a family became involved with building a sustainable Passive House home on a unique, historical ecosystem and along the way found a truth to why they needed to be on the land. Amidst the climate crisis and the world pandemic, their sustainable journey is joined and supported by others who share their experiences on the design and construction of the residence. This project is striving to be the first building in the world to achieve Passive House, Living Building Challenge and Green Shores certification.
---

Mon Dec 7 2:00 - 3:00pm Pacific
Presented by:
Sean McStay, SIGA
In this workshop format hands on demonstration we will go over the key requirements to creating an airtight envelope for a Passive House Project. 1) Pre-planning and why airtightness matters 2) Material Selection 3) Detailing 4) Testing
Professional development
AIBC*: Up to 13.5 Core LUs

BC Housing*: Up to 13.5 CPD Informal

PHI*: 20 Credit Points ((V247_2020_CA))
*REAL TIME ATTENDANCE IS REQUIRED FOR LEARNING CREDITS FROM AIBC, BC Housing & PHI.
All participants will receive a certificate of attendance.