Courses And Events Details
150C Passive House Construction Training Course for Trades- Exam Preparation
Date:
Tuesday, March 2, 2021 – 9am to 1pm (PST)
The Passive House Trades exam is challenging, even for experienced building professionals. This one day exam preparation course is specifically designed for those who have completed courses 150A and 150B (or equivalent), and who wish to write the exam to become a Certified Passive House Trades Person. It gives participants the tools required to write a successful test.
Overviews of each topic that could potentially be tested in the exam will be presented and participants will be able to complete example test questions, and will learn to identify common mistakes and discuss exam time management.
Topics reviewed:
Passive House criteria and principles

Building ecology, comfort and economic efficiency

Introduction to Passive House design tools (e.g. PHPP)

Construction process and quality assurance

Thermal insulation

Thermal bridge-free construction

Windows and airtightness

Ventilation and heat supply

Building envelope specialization
Prerequisites / required knowledge and equipment/software
Completion of 150A / 150B or equivalent

Calculator, notebook, pens and ruler
Learning resources provided
Digital copy of course slides

Access to webinar recordings for review
Course Instructors
The instructor for this course is Marcel Studer.
Recommended for
Tradespeople, site supervisors and general contractors who will be involved in the construction of Passive House building.

It may also be of interest to designers, architects, architectural technologists and developers. All theoretical components of this course are covered in 120A: Passive House Design & Construction.
Participants should have prior knowledge/experience in the construction industry or related fields.
Professional development
Total number of learning hours: 4
BC Housing (HPO): 4
AIBC: 3.75 Core LUs (based on attendance of live course)
ALBNL: 3.75 Core Learning Hours (based on attendance of live course)
AANB: 3.75 Core Learning Hours (based on attendance of live course)
NSAA: 3.75 Core Learning Hours (based on attendance of live course)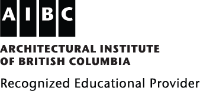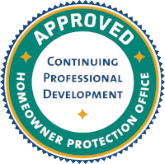 Register soon
If insufficient registrations are received by 14 days before this course is scheduled to start, it may be canceled. While we do our best to plan our course schedule well in advance, course dates, venues and instructors are subject to change.
Cancellation and Refund Policy
Important: please read our refund policy, available in our Course and Exam FAQs page.
If you are interested in taking one of our courses, but need some payment flexibility, we can help. You can now pay 50% of the course fee when you register and the balance within 45 days. Email us to inquire at info@passivehousecanada.com