Courses And Events Details
Welcome to the Passive House Technical Group! This event will feature deeper dives into a broader range of Passive House topics and energy efficiency. If you have a topic request, or issue you'd like help resolving, please email us.
For this delivery, we bring together speakers from all areas of the construction industry to discuss ways we can be more environmentally friendly on our construction sites. Come and learn about building recycling from Cassidy Vander Ros, Nickel Bros; construction site waste management and recycling from Cinci Csere & Chris Arkell, Sea to Sky Removal; and the city's policies from Faisal Mirza, City of Vancouver. We will end with some time for questions and networking!
Here are the presentation outlines:
Nickel Bros:
This presentation aims to raise awareness of home recycling as a waste management option, and look at the cost differences between home recycling and demolition, as well as the environmental impact of home recycling versus deconstruction versus demolition. We will also educate on the circumstances that make home recycling an appropriate alternative, look at how home recycling can benefit affordable housing developments, and educate on the process of home recycling, what builders can expect from the process and what their responsibilities are within this process.
Sea to Sky Removal:
Sustainable waste management practises throughout a new build or renovation of a project should be a top priority. Preparation, commitment and education are the tools needed to make sure building materials don't all end up in the landfill. How do can we align with architects, trades and builders to ensure commitment on waste management? Sea to Sky Removal will dive into ways to help the industry understand strategies to deconstruct waste that is produced on construction sites and share ideas to implement environmentally focused methods.
City of Vancouver:
We will give an overview of the construction & demolition (C&D) waste flows and the current infrastructure within the region, a status of the City's green demolition bylaw, and a summary of how the City is currently supporting a deconstruction hub. Furthermore, we will discuss the case for thinking ahead as it relates to future construction and Passive House.
Event Details
Date: Tuesday, May 12, 2020
Time: 3pm to 5pm
Online
Accreditation: 1 Core AIBC Learning Unit. 1 BC Housing Credit, and 2 PHI Credits.

Thank you to our sponsor, the City of Vancouver for their generous contribution to this event!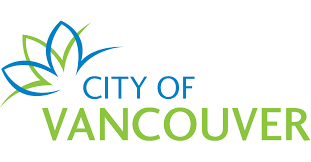 PHI Database ID: K049_2020_CA