Courses And Events Details
This is a second stream for the High Rise workshops.
MORNING WORKSHOP - 8:00am - 12:00pm
The Passive House High-Rise: How is it different? (4 hours)
Presented by: Lois Arena & Monte Paulsen
Lois Arena will speak in-depth to the challenges and lessons learned on the Cornell Tech High-Rise residential tower known as The House. She will explain how Passive House impacts the design & construction teams, especially on their first PH project. She will also illustrate how the lessons learned from Cornell are currently being applied to Steven Winter Associates' (SWA) next 33-story high-rise mixed-use project in Harlem: Sendero Verde. Finally, Lois will discuss typical construction details for some of SWA's other high-rise PH projects along with the common challenges related to ventilation and domestic hot water design in large scale MF buildings.
Learning objectives:
Participants will learn about the Sendero Verde, East Harlem Passive House project and lessons applied

Assemblies on other buildings will also be discussed including: ventilation: central vs. unitized; humidity control, maintenance, operation, costs

Participants will also hear about the design challenges, equipment availability, space constraints for Domestic Hot Water
Monte Paulsen will explore lessons learned in the first few multi-unit Passive House projects in British Columbia. Design concerns that are facing several of the wave of multi-unit projects currently in planning will be discussed. Monte will focus specifically on why large buildings present challenges to achieving PHI's unique Primary Energy Renewable target (PER) and on strategies for overcoming these challenges. Monte will also address certification issues for larger Passive House buildings, and he will review the City of Vancouver energy code requirements as well as the City's requirements for a "Passive House Commissioning Plan."
Learning objectives:
Participants will explore the impacts on energy use, aka, PER

Participants will learn about some of the certification challenges of larger buildings

Participants will hear about the City of Vancouver's process for larger buildings
AFTERNOON WORKSHOP - 1:00pm - 5:00pm
Cost-Effective Passive House Engineering for Larger Buildings (4 hours)
Presented by: Brandon Nicholson
To deliver cost-optimized Passive House buildings we need a paradigm shift in how engineers approach the design of building mechanical systems. Fortunately, this shift is already underway. Learn how through a system-by-system tour of proven, low-cost engineering solutions for multifamily and commercial Passive House buildings.
Field-tested approaches to the building systems that are so key to the energy performance and cost optimization of larger Passive House projects will be shared: from envelope design, to glazing and shading, to ventilation and heating/cooling, to elevator integration, and more. Detailed training will be offered in in unit-by-unit, floor-by-floor, and whole building design approaches to Passive House building systems; building science fundamentals and how they impact envelope design; specific recommendations of component models; and an overview of the information technology tools that guide Passive House building system design. The presentation will draw on the firm's major Passive House projects.
Learning objectives:
Participants will learn a delivery model for "design for off" engineering.

Participants will learn, from an illustrated tour, about cost-effective solutions to common HVAC challenges in larger Passive House buildings.

Participants will learn how the envelope-first approach to building energy engineering facilitates a paradigm shift in MEP design.

Participants will be introduced to unit-by-unit, floor-by-floor, and whole building design approaches to ventilation, space conditioning, and domestic hot water.
Professional development
Total number of learning hours: 8
AIBC Core Learning Units: 3.75 per workshop
BC Housing (HPO) Training Hours: 4.00 per workshop
APEG credits: self-reported
Passive House Institute: 5 credits per workshop K061-2018-CA / K062-2018-CA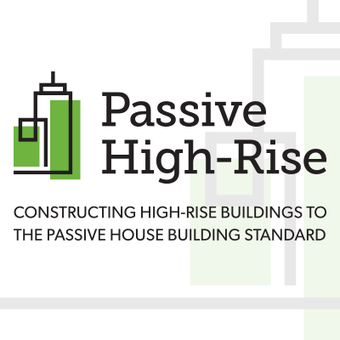 UBC Robson Square, 800 Robson St, Vancouver, BC V6Z 3B7, Canada