Courses And Events Details
THIS EVENT IS SOLD OUT!
It's the start of a new decade, what better time to learn about Passive House? Join us for the first Passive House Social of 2020!
For January we're partnering with the Embodied Carbon Network to discuss the hottest topic in zero emissions building right now. Speakers from the industry will present their approaches to minimizing their carbon output - stay tuned for more information coming soon!
Thank you to SIGA Cover for being our Passive House Social event series sponsor, and to the Perkins + Will for being our venue host!
Event Details:
Date: Tuesday, January 21st, 2019
Time: 6-8pm
Address: Perkins + Will, 1220 Homer St, Vancouver, BC V6B 2Y5
This session is seeking accreditation
Fee: $15 - PHC Members, $20 - Non Members, includes snacks and drinks. If you have any allergies, please email us to inform us and we will do our best to accommodate you.
Student discount tickets at $15 are available - please email us your valid student ID after purchase.

Agenda
6.00-6.30 – Arrival and networking time
6.30-6.35 – Welcome and a word from our sponsor, Siga Cover
6.35-7.35 – Presentations and questions
7.35-8 – Networking time
This session is accredited for:
1 Core AIBC Learning Unit
2 PHI Credit Points
1 BC Housing CPD Credit
This event is brought to you by Passive House Canada, in partnership with ZEBx, and all Passive House Socials are primarily sponsored by SIGA Cover. The January Social is brought to you in partnership with the Embodied Carbon Network.


Interested in low carbon solutions? You may also be interested in this great event run by ZEBx, Designer and Installer Training for DHW Heat Pumps.
For questions, comments, or to inquire about becoming a presenter at upcoming events, please email the organizers at: ayla@passivehousecanada.com.
Please note: when you enter a Passive House Canada (PHC) event or program, you enter an area where photography, audio, and video recording may occur. By entering the event premises, you consent to you and your likeness being photographed, audio recorded, video recorded and its/their release, publication, exhibition, or reproduction to be used for news, web casts, promotional purposes, telecasts, advertising, inclusion on websites, social media, or any other purpose by Passive House Canada and its affiliates and representatives.
If you have any questions regarding this notice, please speak with a Passive House Canada staff member. We are happy to assist you.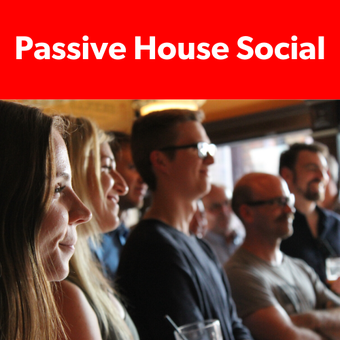 Perkins + Will, 1220 Homer St, Vancouver, BC V6B 2Y5, Canada