Event Details
Be part of high performance building seminars
The Passive House Standard is fast becoming recognized as the solution for designing extremely energy efficient buildings that are comfortable, healthy and affordable.
We are working closely with Informa to create a program of seminars on high performance building at their events.
If you are interested in delivering a presentation on Passive House design and construction at BUILDEX Vancouver, please contact us.
Interested in exhibiting?
The Passive House Pavilion showcases Canada's leading suppliers of high performance building products and services.
If you would like to be part of the pavilion please view Exhibitor Details.
Be part of the Passive House Pavilion at one or all of the Informa shows. Contact gabriela@passivehousecanada.com to secure your booth.
New for 2017: Passive House Poster Display
We will be displaying posters of Passive House projects, design concepts and other educational/ informational content at the Passive House Pavilion.
This is an opportunity to promote your projects and business to thousands of event attendees, without attending Buildex in person! If you have a poster you wish to display, we are offering placements for $1000 plus tax.
Poster content will need to be approved by Passive House Canada. For more details, please contact us.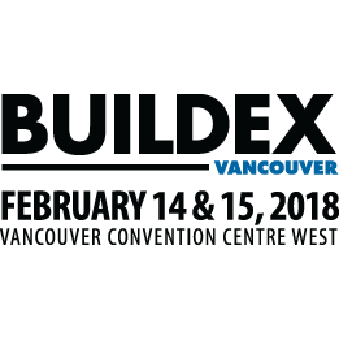 Vancouver Convention Centre West Building, 1055 Canada Pl, Vancouver, BC V6C 0C8, Canada