Courses And Events Details
This three-day course teaches practical Passive House building techniques and theory about this high-performance building standard.
This course includes in-class lectures and hands-on workshop experience, incorporating actual building of Passive House elements relevant to the Canadian construction industry.
The following topics will be covered:
· Passive House criteria and principles
· Building ecology, comfort and economic efficiency
· Introduction to Passive House design tools (e.g. PHPP)
· Construction process and quality assurance
· Thermal insulation
· Thermal bridge-free construction
· Windows and airtightness
· Ventilation and heat supply
· Building envelope specialization
Please note: This course teaches the skills and knowledge required for the Certified Passive House Tradesperson - Building Envelope Specialization exam. A separate content review will be offered for participants who are interested in writing the exam.
Recommended for
Tradespeople, site supervisors and general contractors who will be involved in the construction of Passive House building.
It may also be of interest to designers, architects, architectural technologists and developers. All theoretical components of this course are covered in 120A: Passive House Design & Construction.
Participants should have prior knowledge/experience in the construction industry or related fields.
Professional development
Total learning hours: 24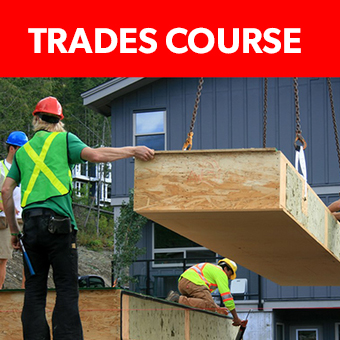 Saskatchewan Polytechnic, Saskatoon Campus, 1130 Idylwyld Dr N, Saskatoon, SK S7K 3R5